Hi there everybody, I hope your week is going well. I can't believe that it's been nearly a week since I last posted. I didn't think I would be able to keep up that frantic pace, well, frantic for me anyway..lol. I have several anniversaries to make cards for and I still have some remnants from a gelli plate session where I made
this
card but the colours were slightly different on these pieces, probably Peacock Feathers Distress Ink and Stonewashed Adirondack ink, with a little Seedless Preserves DI blended round the edges afterwards, plus another piece using Barn Door DI and some water sprayed on to the gelli plate before pulling the print.
I found this sketch
here
which appealed to me which led to this A6 card.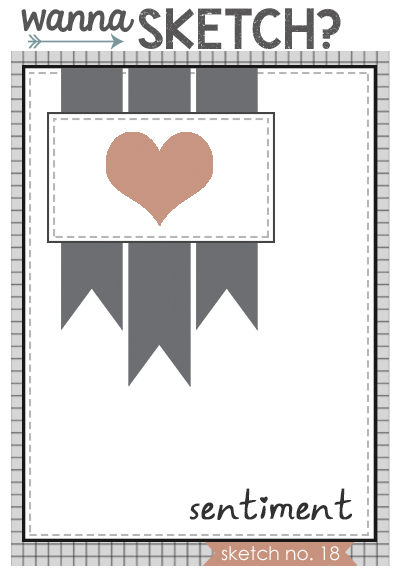 As you can see I went with the sketch virtually as shown. The only difference is that I rounded the corners of the mat, made from a snippet of white card, and made the mat more square. The heart was made from another snippet of white card using a set of
Nellie Snellen Multi Frame Heart
dies. I embossed using the Cutttlebug EF - Kimmy-Luvs which doesn't seem to be available here any more. I then coloured the raised embossing using a Rose Pink Promarker and inked the edges very lightly with the Seedless Preserves DI.
I finished by adding some faux stitching round the mat using the same Promarker and then blending Seedless Preserves DI round the edges and added a sentiment to the bottom of the card using the same colour second generation ink, and mounted it on the white A6 card.
Thanks for stopping to take a look today.
Pat x
I am entering the following challenges:
Pixie's Crafty Workshop
- Week 136 using snippets of card or paper.
Wanna Sketch
- No 18.